To see the full AEF SHOP SITE – Click here
AEF BOOKS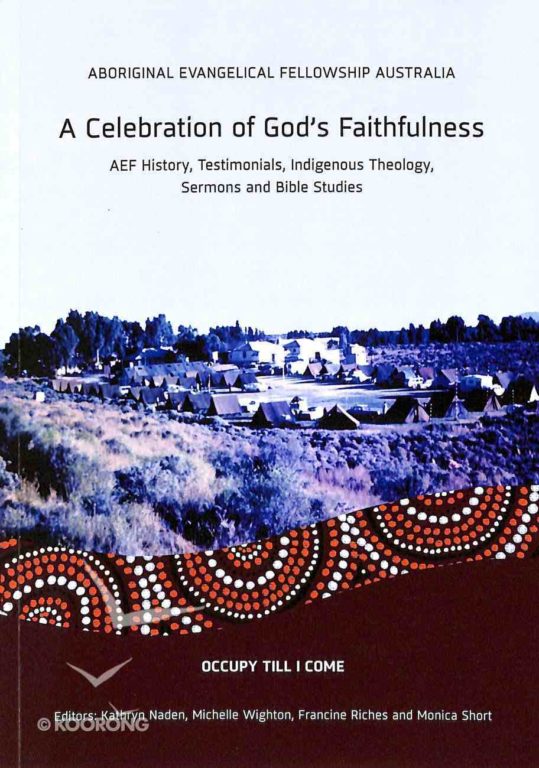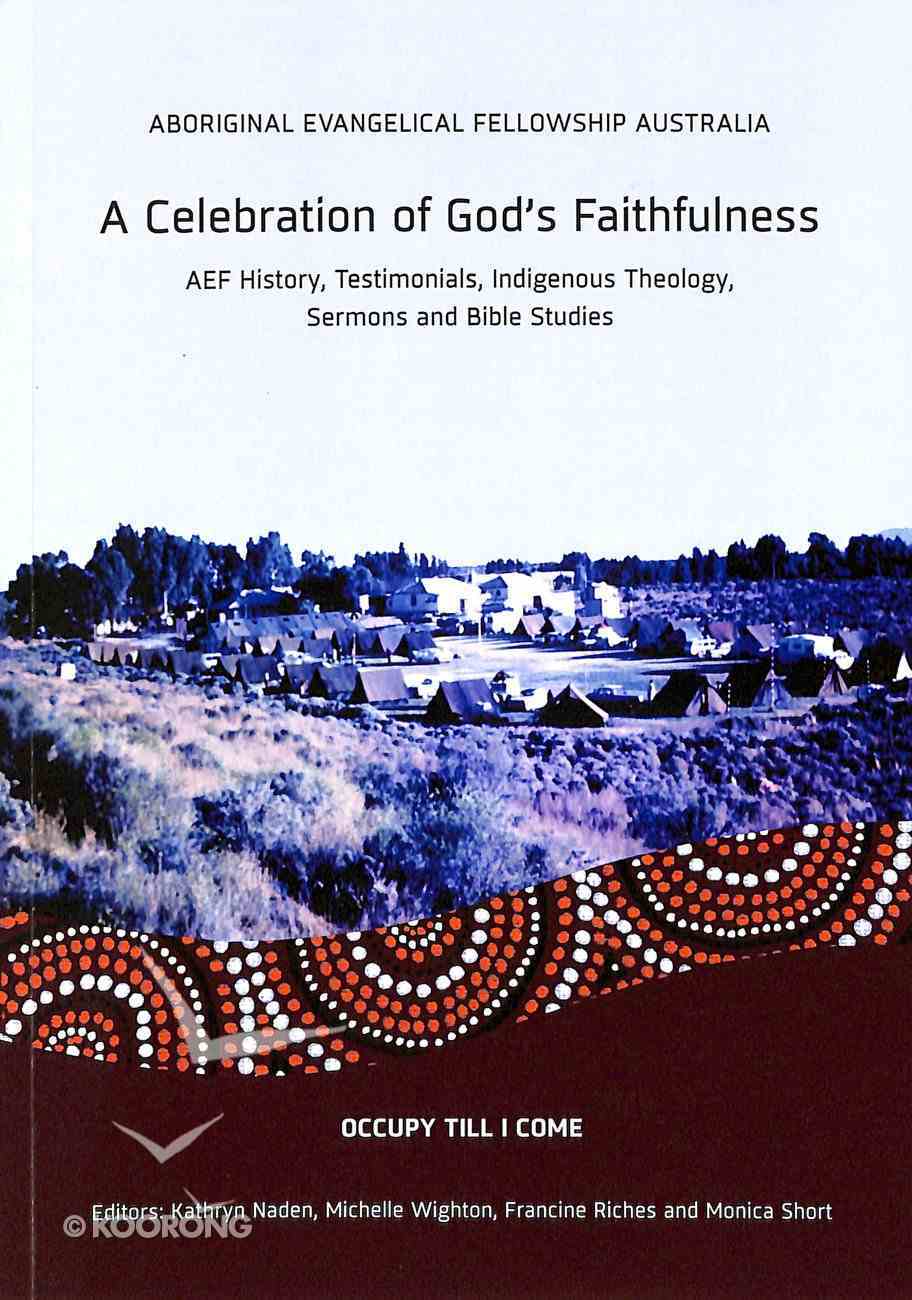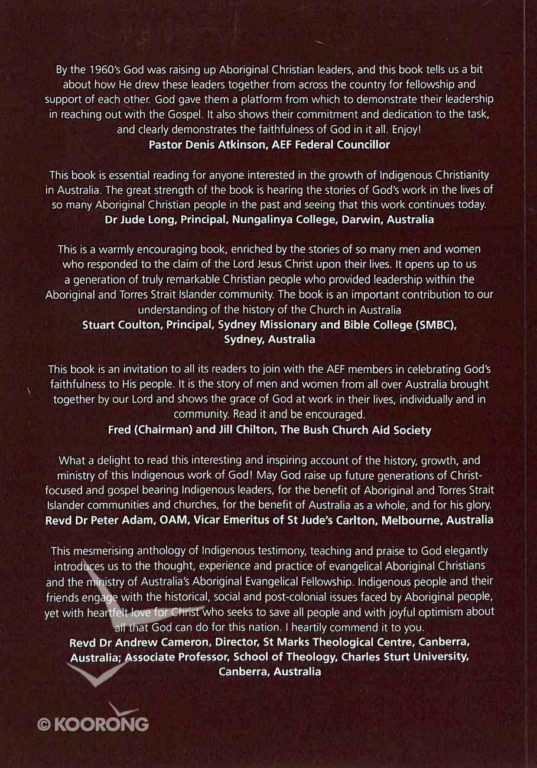 "A celebration of God's Faithfulness" recounts the call of God on the lives of Aboriginal and Torres Strait Islander people and how they advocated for equality in the church that lead to a newly created national Christian platform. Along with the sermons from the National Convention, this book tells the story of men and women, strong Christian leaders, serving God faithfully through AEF for many years—often against resistance and without support. 
Kathryn Naden (Editor), Michelle Wighton (Editor), Francine Riches (Editor), Monica Short (Editor).
If you'd like to order a copy of the AEF Booklet 'A Celebration of God's Faithfulness' please download and complete the below order form. Also available through KOORONG BOOKS.
T SHIRTS AEF Collared Polo style shirts "50 years…still serving…"
Price: $40
Help support the AEF ministry by getting some beautifully designed T Shirts with artwork from our very own members.